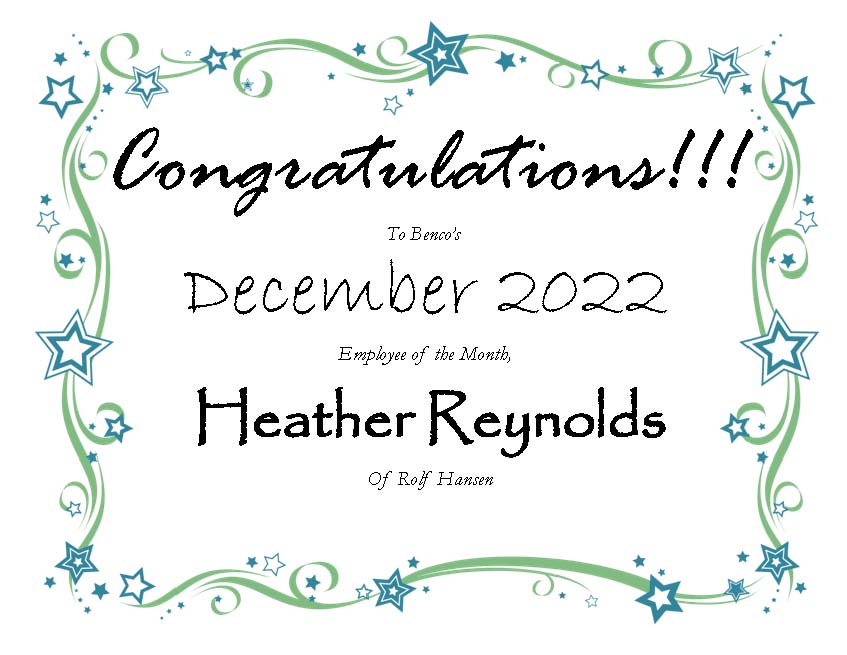 🎉 CONGRATULATIONS🎉 TO HEATHER REYNOLDS OF ROLF HANSEN,
DECEMBER 2022 EMPLOYEE OF THE MONTH!
Over the past 2-3 months, Heather has initiated contact with a resident's estranged family member. This family member has not been in contact with this resident for many years. It started with cards and evolved into phone calls and now a visit from this family member. The resident appeared happy to see this family member and they shared photos, artwork, and refreshment. Plans have been made to keep in contact and to have future visits.
Major kudos to Heather for initiating this contact and facilitating the visit. Both family and this resident are better off thanks to her efforts!
~Marc Oldham
Program Coordinator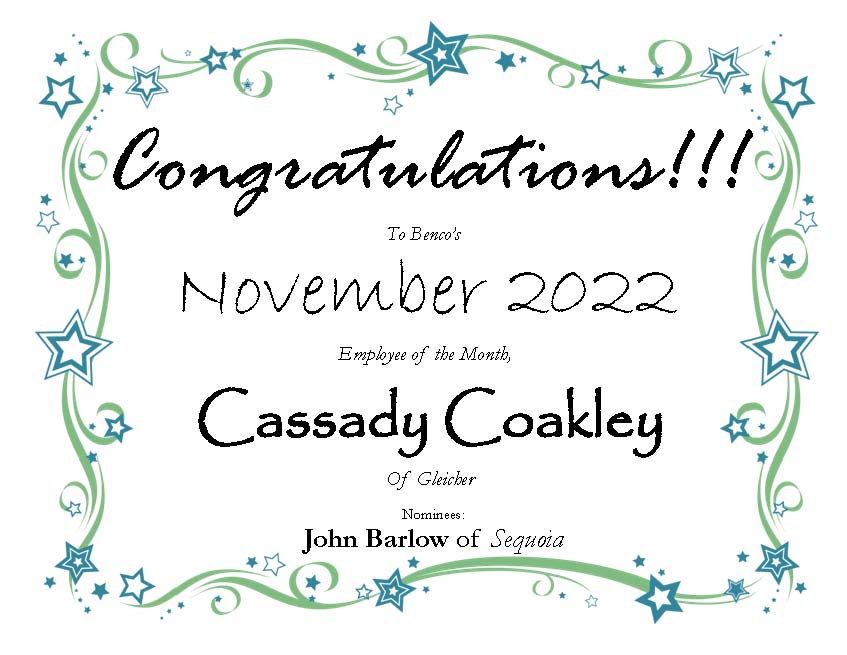 🎉 CONGRATULATIONS🎉 TO CASSADY COAKLEY OF GLEICHER,
NOVEMBER 2022 EMPLOYEE OF THE MONTH!
Cassady goes out of her way to help the other staff as well as help the program run smoothly. During the Thanksgiving holiday she willingly worked the entire day so that other staff could spend time with family. While working she took a resident to have a special Thanksgiving dinner so that their day was special. She has also volunteered to take residents to events on the weekends when she is off. It is efforts like this that make Gleicher a great Program and that deserve Employee of the Month.
~Zach Basham
Program Coordinator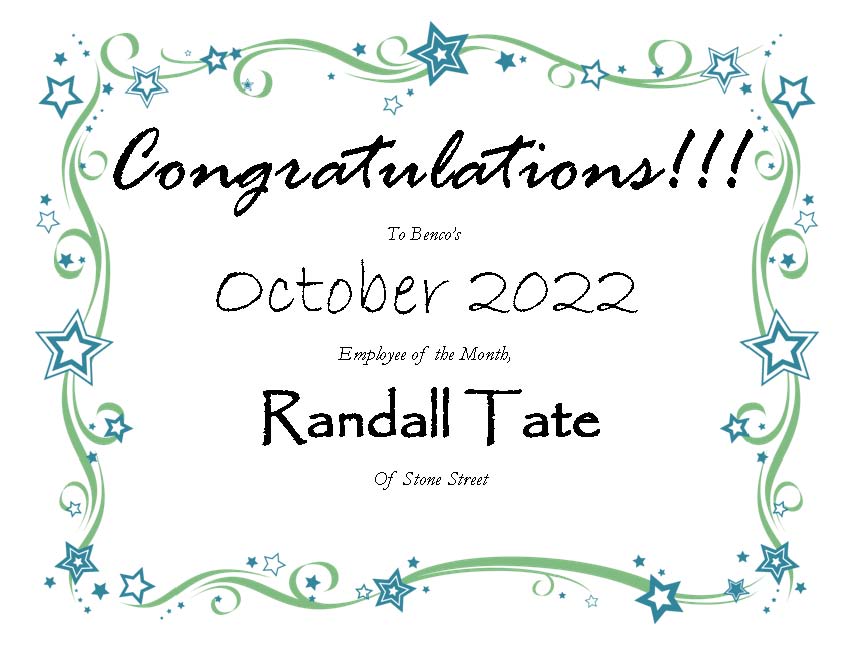 🎉 CONGRATULATIONS🎉 TO RANDALL TATE OF STONE STREET,
OCTOBER 2022 EMPLOYEE OF THE MONTH!
Randall hasn't been here long, but he's going to be a star. he is gentle with residents, talks to them in a caring manner and is very easy to work with – very personable!
He sets reminders on his phone so he won't forget a task and notates everything in a personal log book kept at work for others in case they need to reference it.
He really mentors staff even newer than him, he does not complain, is very positive and upbeat. He is quiet at night which really matters. He attends to personal care for residents in a very professional manager. I highly recommend him for Employee of the Month.
~Marie Drakes
Registered Nurse