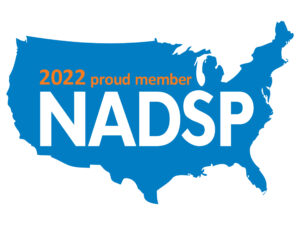 BENCO DEMONSTRATES ITS DEDICATION TO DIRECT SUPPORT PROFESSIONALS THROUGH 2022 NADSP MEMBERSHIP
As of January 2022, Benco is becoming a member organization of the National Alliance for Direct Support Professionals (NADSP), which signifies its commitment to Direct Support Professionals (DSPs), other employees, and people receiving services. By becoming a NADSP Member, Benco is taking specific steps to invest in staff development and allocate resources to elevate the status of DSPs, by providing the tools needed for success in their work.
"Benco relies on our workforce to provide the greatest level of care, performing highly skilled interactions and person-centered supports.  Providing safety, security, honoring personalized supports and self-determination contribute to high quality of life and drive the work that is done each day.," says Sarah Frazzini, Executive Director of Benco. We can do this best when we have the tools we need, feel supported, and are valued for our contributions.  Benco employees are at the heart of our organization.  Investing in them has a ripple effect that positively impacts those receiving our services and the greater community overall."
Benco is initiating its NADSP Membership in 2022, which will continue throughout the calendar year. Benco will use NADSP Membership to advance its mission to create and support an atmosphere in which an individual can live a high-quality lifestyle based on person-centered services. Assisting with social and community involvement, encouraging maximum independence, promoting quality health care, and ensuring personal security are all priorities within our scope of care. The services provided are tailored to the specific needs of each individual who is supported.
"NADSP Membership is a promise by organizations to direct support professionals, that they truly understand and genuinely value the contributions of the workforce," says Joseph Macbeth, President and Chief Executive Officer of NADSP. "As a result of this support, we'll be able to work together to improve practice standards, promote system reform, and advance the knowledge, skills, and values of DSPs."
Benco evaluates the needs and desires of each person wishing to receive services.  Benco serves and provides support to the individual in all aspects of their life.  We provide a safe and caring environment in which all access to care needs are met or facilitated by program management.  Benco assists each individual to access financial and medical benefits through Social Security and State Programs, with accessing doctors and any other medical, mental health or behavioral support the individual may need.  Benco staff will assist with administration of medications and treatments, personal hygiene needs, budgeting, dietary needs such as meal planning and cooking, cleaning, laundry and general activities of daily living.   Benco provides transportation and transportation resources, companionship and community integration to all of the individuals we serve.  Family involvement is encouraged, and active participation is welcomed.
Benco currently provides services to 50 people with intellectual and developmental disabilities in the Corvallis, Oregon area.
Benco operates under endorsements which are licensed through the Oregon Department of Human Services.  Benco's endorsements include:
24 Hour Residential Services
Supported Living Services
In-Home Supports
Through NADSP Membership, employees of Benco will have access to a robust library of archived webinars and resources on subjects that are important to DSPs, receive e-newsletters, take advantage of discounted rates for the NADSP E-Badge Academy, and apply a 10% discount for NADSP Training and Curriculum offerings. Along with these member benefits, Benco will be featured on NADSP's website, highlighting their dedication to the people they employ, and in turn, the people they support.
The vision of the National Alliance for Direct Support Professionals (NADSP) is a world with a highly qualified and professional direct support workforce that partners with, supports, and empowers people with disabilities to lead a life of their choosing. NADSP works to elevate the status of direct support professionals by improving practice standards, promoting system reform, and advancing their knowledge, skills and values, through certification, credentialing, training, professional development, and accreditation services. www.nadsp.org